Kill Your Master is a no-brainer, no-clutter website builder.
KYM is a website builder tailored for artists, photographers or all 
creatives
who want to show their work on a personal website, with no gimmicks and no learning curve. KYM is very easy to use and produces minimalistic site designs that let your artwork speak for itself.
Sites made with KYM
are bilingual, optimised for high-resolution images, and look great on all screen sizes including smartphones. 
Kill Your Master comes with a personalised customer service.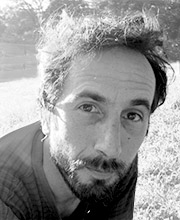 Hello, I am
Sébastien Brault
, I developed KYM while building websites for my artist friends. Working with them I've realised that starting a website from scratch can be intimidating, even with a user-friendly system like KYM.  
So I propose to assist you throughout the site building process, to jump-start your website and configure a host, transfer your files, help you define your site navigation and styles, and show you first-hand how to get the most out of KYM.
Your site will be up and running in no time, and soon enough you'll be your own web master.
KYM makes bilingual websites.
You choose your two languages. Translations are facilitated by an integration with Google translate. The Admin interface is available in English, French and German.

An intuitive interface to manage your site content.
Organise your site content, sections and sub-sections from a bird's-eye view.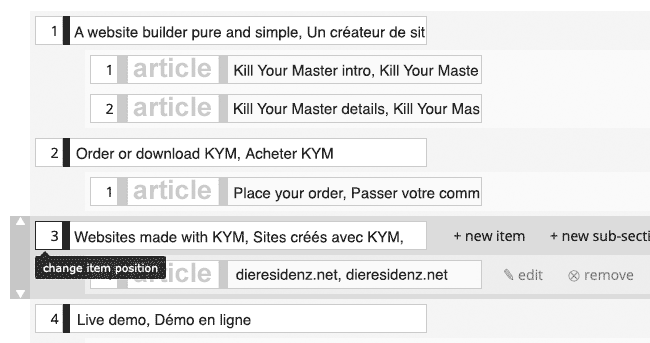 Easy Styles customisation.
When playing with your site styles you can see your changes in real time. You can create and save your own Styles Templates, and switch between them in one click...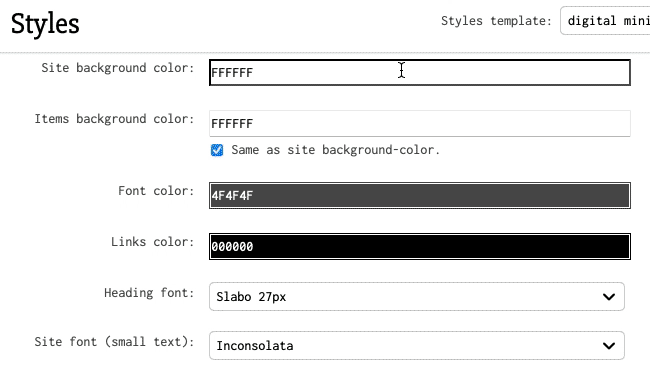 Rich text editor, large choice of quality fonts.
Because typography is always important!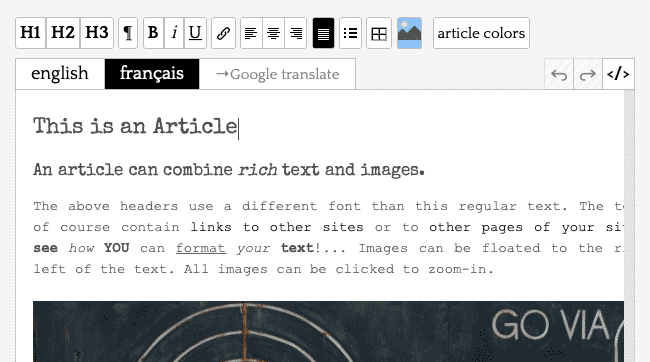 Insert media from other sites.
youtube, vimeo, bandcamp, soundcloud, twitter, facebook, instagram, etc.


KYM websites look smart, on smartphones too.
KYM websites adapt gracefully to all screen sizes. So you can show-of your new site - and your work - when you're out and about.